Corporate paper
Clear brands communicate clear values. These values are also communicated in the paper types used, transforming them from pure carriers of information into representative of the company. GEZE's corporate papers are PlanoArt for uncoated and ProfiSilk for coated papers.
PlanoArt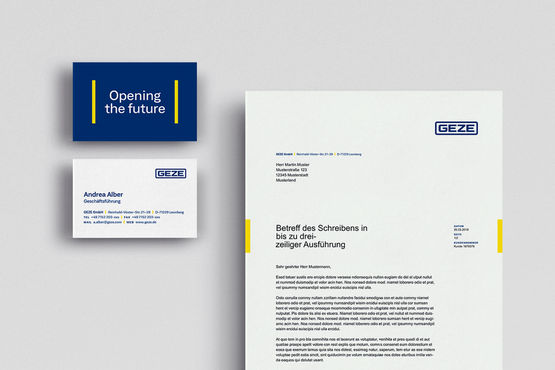 PlanoArt is an uncoated premium paper. It meets the highest quality demands in terms of feel, and achieves optimal print results despite its strikingly open structure. This high-quality paper closes the gap between the seriousness needed and inviting warmth.
Properties and use
PlanoArt is bright white and has a matt surface. Interplay with smooth and rough feels emphasises refinements such as foil embossing.
PlanoArt is available in the following weights:
90 g/m²
100 g/m²
115 g/m²
130 g/m²
150 g/m²
170 g/m²
200 g/m²
240 g/m²
300 g/m²
ProfiSilk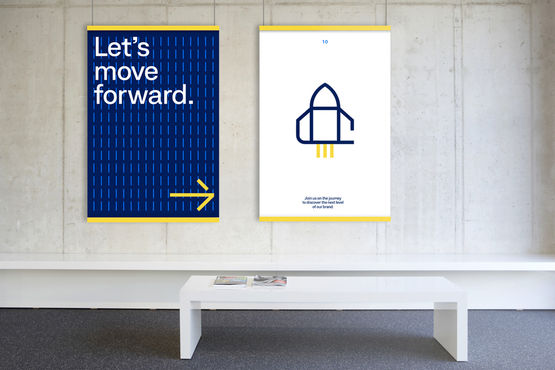 ProfiSilk is the GEZE corporate paper for coated papers. It has an outstandingly high-quality and homogeneous surface.
Properties and use
The advantages of ProfiSilk paper are its high colour gloss, reflection-free surface and high rigidity.
ProfiSilk is available in the following weights:
90 g/m²
100 g/m²
115 g/m²
135 g/m²
150 g/m²
170 g/m²
200 g/m²
250 g/m²
300 g/m²
350 g/m²
400 g/m²